Our Options …
Give You Options
Over 50 of our acclaimed programs are available digitally! As parishes plan for the fall, Ascension is pleased to offer our new and improved online bible study programs and sacramental preparation programs digitally to help you minister with flexibility! We invite you to explore our offerings below.
If you have found Ascension's free content to be a blessing, would you consider supporting our work?
Strengthen Your Faith and Build Community
Whether you are a parish leader determining what programs to offer your parishioners this fall or an individual Catholic yearning to go deeper into your faith, Ascension's study programs are designed to make sure you have the best study group experience you've ever had.
Workbooks and videos from Catholic experts help you unpack the richness of our Catholic faith and get answers on questions that naturally arise in the course of discussion.
Our proven study model, honed over two decades, is both easy to use and effective for learning and discussion. Give one of our studies a try and see the difference.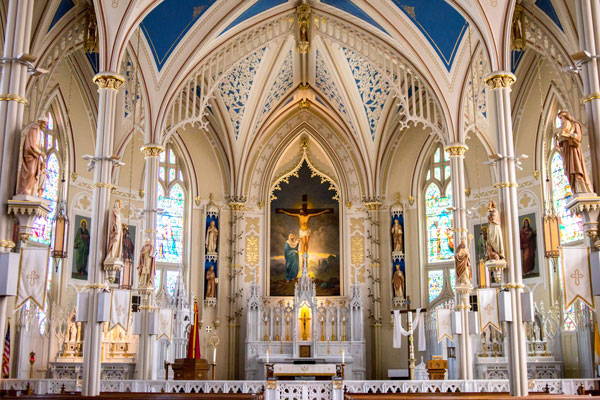 Options for Our Parishes and Schools:
Planning to Be Flexible

Ascension is pleased to offer several options to help parishes and schools continue to minister through these times of uncertainty. We invite you to explore our parish resources to learn more about how we can help.
New and Improved Digital Access!
Sacramental Prep Certification Courses
Understand and Love Your Faith
Engage with Your Faith Daily
Returning this August!
Live streamed masses celebrated by
Fr. Mike Schmitz & Fr. Josh Johnson
Join us on Facebook & YouTube to see the faces you know and love lead us in daily devotions, prayers, and live talks!
Sign up to get the first look at
Ascension's newest programs and offerings!